WELCOME TO
Atta-ur-Rahman Institute for Natural Products Discovery
EXPLORE US
A university beyond the walls, an institution without limits.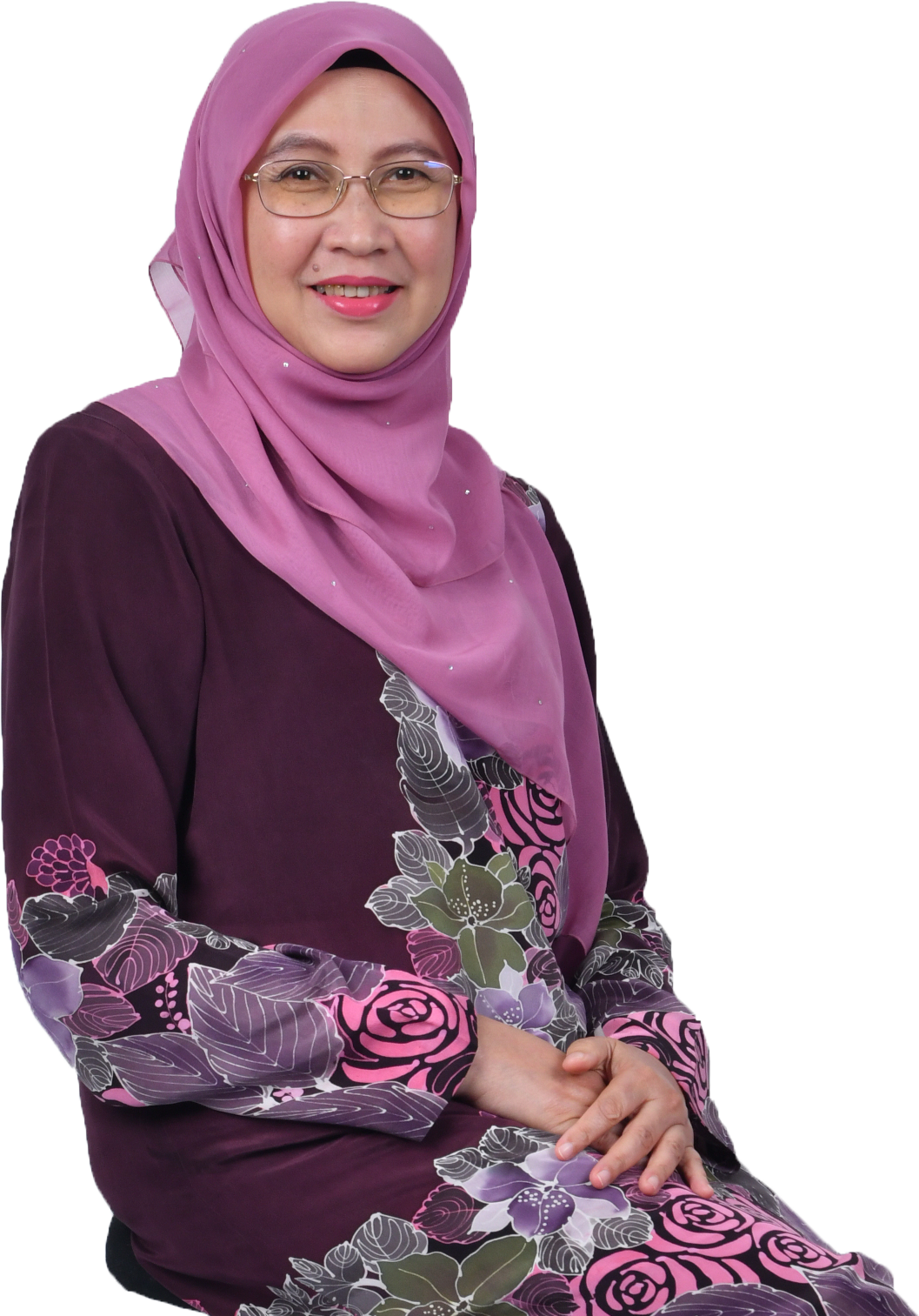 Professor Dr. Nor Hadiani Ismail FASc
Director
As director of the institute, I invite you to explore our website and hope this portal will be a window for you to the fascinating world of natural products research, and specifically to some of our exciting research programs. Please do not hesitate to contact my office if you require further information.
With best wishes, Professor Dr. Nor Hadiani Ismail
OUR EXPERTISE
We apply 
our expertise
, our processes, to the network
Assoc. Prof. Dr. Sharifah Aminah Syed Mohamad
Molecular Biology

Microbial Pathogenicity
Assoc. Prof. Dr. Nurhuda Manshoor
Phytochemistry
Dereplication of natural products
Metabolomic fingerprinting
Dr. Rozaini Mohd Zohdi
Development of wound care products from indigenous natural products
Cellular & molecular mechanisms of wound healing
Understanding immunomodulatory activities of natural products. 
Dr. Fatimah Salim
Natural product chemistry
Stereochemistry: Experimental and Theoretical approaches
Chemical stability of Metabolites using CD spectroscopy
Basic Applied Chemistry
Dr Syahrul Imran
Synthesis of bioactive compounds based on natural product scaffold
Drug design and Molecular docking of potential inhibitors.
Dr. Amalina Mohd Tajuddin
Dr. Che Puteh Osman
Natural Product Chemistry
Medicinal Chemistry
Herbal Analysis
Dr. Nurul 'Izzah Mohd Sarmin
Endophytic actinomycetes
Natural products
Oral microorganisms
Medicinal plants
Dr. Nurunajah Ab Ghani
Natural Product Chemistry
Biotransformation
Dr. Nurulfazlina Edayah
Phytochemistry
Mass Spectroscopy analysis
EXPLORE MORE!
Keep updated with #KeluargaUiTM on our social media.
NEWS
Always stay in-the-know with UiTM News Hub
UPCOMING EVENTS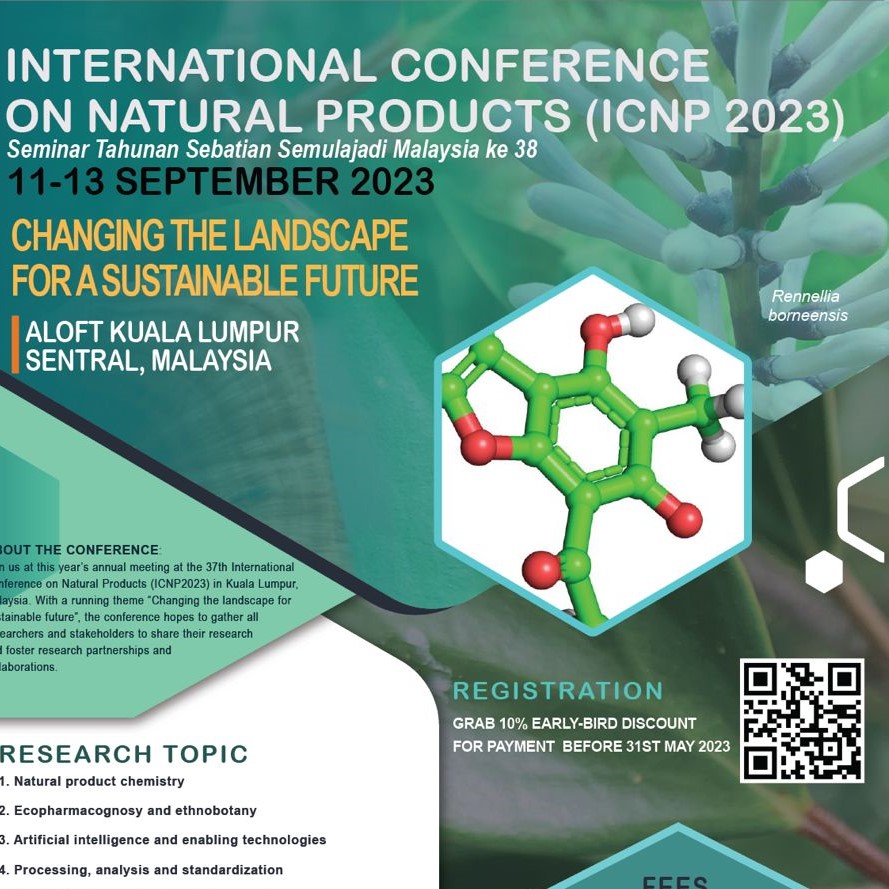 International Conference on Natural Products - ICNP2023
Venue: Aloft Kuala Lumpur Sentral
Date: 11-13 September 2023